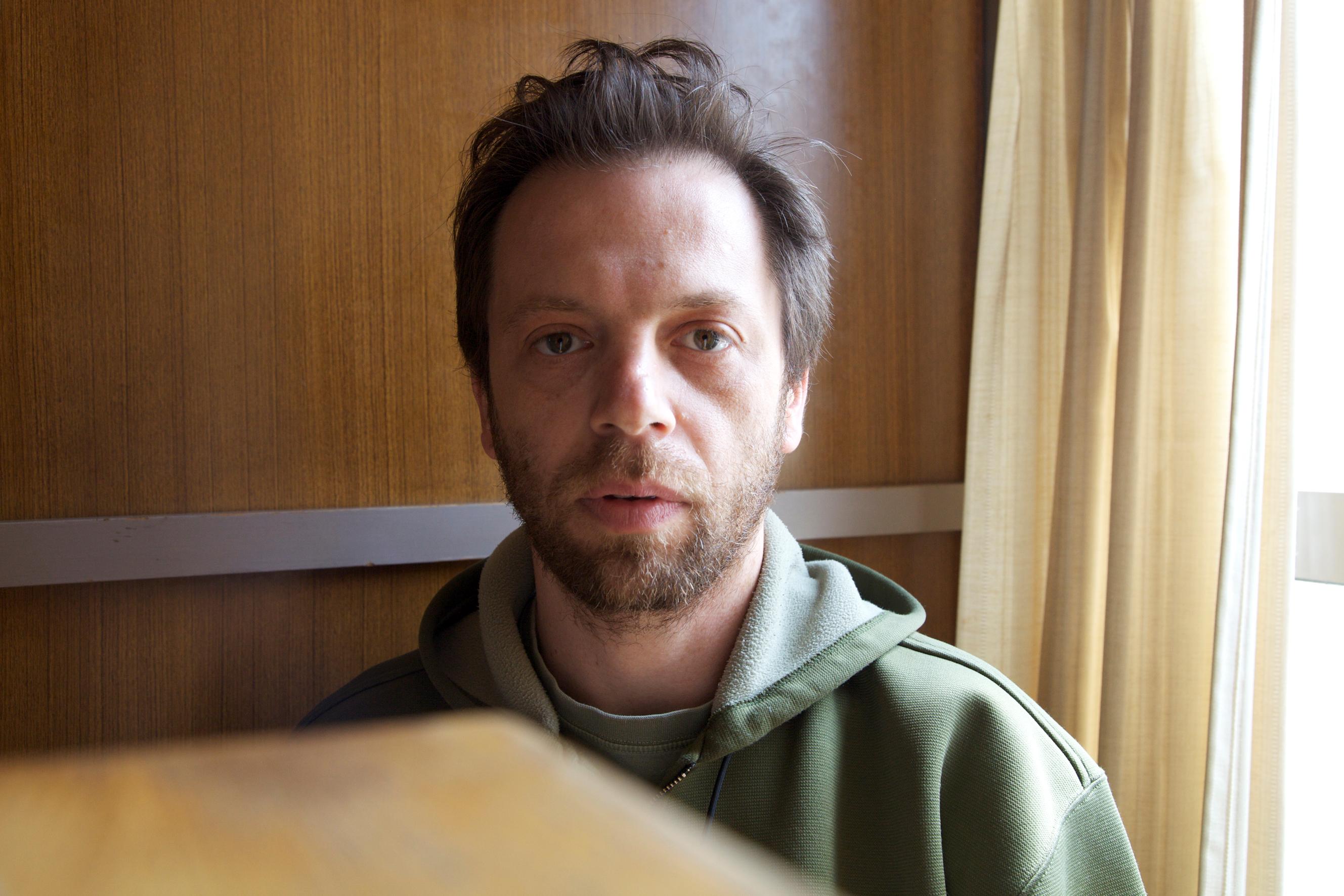 Ori Gersht's works explore his own origins and the historical events in Europe's most recent past. In this process, topographies and the journey to historically important places become a metaphor for metaphysical processes. Here, the fate of the individual stands as exemplary for a collective past – a past that is simultaneously a hidden subtext for the relationless yet sensory experience of observing. For example, his video "The Forest", filmed in the Polish-Ukrainian Moskolovka forests, is set in the place where his parents hid from the Nazis. The video shows trees making a deafening noise as they fall in the forest, providing the answer to the proverbial question: "If a tree falls in a forest and there is nobody to hear it, does it make a sound?" Gersht presents narratives in a concealed form, creating images that facilitate the process of memory.
For Rohkunstbau, Ori Gersht presents his "Evaders" video installation of a person's journey on the "Lister Route", a passage along the Pyrenees on the border between France and Spain. In his film, the journey is accompanied by the words of Walter Benjamin. After failing to escape across the border on this route, Benjamin committed suicide in Portbou. Gersht's work commemorates this historic path used to rescue many intellectuals, political dissidents and artists during the Second World War. In today's united Europe, it is now just a route through some spectacularly beautiful landscape, only symbolically representing the border between two countries, a place that once decided between life and death.
Selected Solo Exhibitions
2010 Places That Were Not, Mummery+Schnelle Gallery, London
2009 Black Box, Hirshhorn Museum and sculpture Garden, Washington DC, USA
2008 The Forest, Musée d'Art de Toulon, Toulon, France.
2007 The Forest, Mic Toi Rerehiko Gallery, Auckland, New Zealand
2006 The Clearing, Photographers Gallery, London, UK SpaceX Exeter, UK, Photo Gallery Cardiff, Wells Galway Art Festival, Ireland, Leeds Metropolitan University Gallery, Leeds, UK
2005 Erzahl Mir Vom Krieg, Ori Gersht & Simon Norfolk, Zephyr Gallery, Mannheim, Germany
Selected Group Exhibitions
2010 When a Painting Moves, touring exhibition: Centro Colombia-Americano, Colombia, Museo de Arte de Puerto Rico, Puerto Rico, MoCCA, Toronto, Canada.
2009 Tel Aviv Times, Tel Aviv Museum of Contemporary Art, Tel Aviv, Israel
2008 Mutation II; Europian Month of Photography, Masion Europeenne de la Photographie, Paris, Kulturprojekte, Berlin, Fotofo, Bratislave, Vladmir Und Estragon, Vienna, Association Café Crème, Luxenbourg, Musee de la Photographie, Moscou, Zone Attive, Rome
2007 1st Architecture, Art and Landscape Biennial of the Canaries, Canary Island
2006 Lanterna Magica, Bat-Yam Museum of Art, Bat-Yam
2005 Citizen, PM Galery & House, London, City Gallery, Leicester, Oriel Davies Gallery Newtown, Powys/Wales, Ormeau Bath Gallery Belfast, Northen Irland.